Newborn Care International (NCI), founded in January 2017 is the international certifying body for International Certified Newborn Care Specialists (ICNCS). The certification function is a critical aspect of professional quality assurance in newborn care. Newborn Care Specialists are certified by examination and prerequisites. Professional standards are clear that examinations should be separated from the educational organization, thus the foundation of Newborn Care International. These functions include initial certification, recertification and discipline.
NCI consists of officers, a Board of Directors, a full-time staff member and committees responsible for the creation of the certification examination, certificate maintenance, and research and credentialing/reporting.
Newborn Care International began distributing certifications in March 2017 and began the accreditation process in January of 2017. 
A Newborn Care Specialist is a provider who is uniquely qualified to work with newborns. A Newborn Care Specialist is academically trained and has experience working with infants ages 0-4 months of age. A Newborn Care Specialist is not a medical provider and does not perform medical tasks. A Newborn Care Specialist performs duties within the designated scope of practice set forth by Newborn Care International.
Defined Scope of Practice for the Role of Newborn Care Specialist
The scope of practice describes a set of standard services that a newborn care professional, who is educated, trained and deemed competent to perform while on the job. The Newborn Care Specialist profession can be defined as the care of newborns within the home. Routine newborn care skills such as diapering, feeding and sleep conditioning are performed while on the job. Medical care or advanced lactation skills are outside of the scope of practice for newborn care specialists. All newborn care specialists should follow and be updated on all AAP practices and guidelines.
ICNCS are individuals who have completed a newborn care education course and 1000 contact hours with an infant birth to 4 months of age within a 2 year time frame. These individuals have passed the examination administered by Newborn Care International and have demonstrated competencies to provide evidence based care in the areas of newborn care, sleep conditioning, basic breastfeeding knowledge, preemie and multiples care and working with the postpartum family.
ICNCS has demonstrated the readiness to:
Develop a care plan for a newborn baby.
Assess needs of newborn who may be at risk and refer out as appropriate.
Counsel and educate families with evidence based information.
Provide care for the family as needed within scope of practice.
Work collaboratively with health care team.
Adhere to NCI Code of Ethics and professional standards within this code.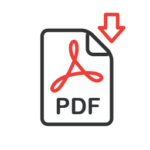 Scope of Practice
Purpose
To set the national certification standard for the profession of newborn care
To develop and administer the certification examination for assessment of entry-level competencies for the practice of newborn care
To award national certification as a International Newborn Care Specialist (ICNCS)
To maintain professional discipline of all ICNCS
To adhere to national standards for certification bodies
To liaison with other organizations to assure quality processes of midwifery certification and professional discipline
Task Analysis
The Task Analysis Survey was created by Subject Matter Experts from Newborn Care International. SME are individuals who have been in the field at minimum 5 years and currently practice as Newborn Care Specialists. Our intent with this survey is to attempt to capture tasks that are performed on the job while using this information to establish an examination that is representative of the roles of a Newborn Care Specialist.
The content of the NCI examination and the percentages for each area are based on the Task Analysis.  Below are the current percentages effective 1/1/2017.
| | |
| --- | --- |
| General Care | 8% |
| Swaddling | 10% |
| Basic Lactation Education | 9% |
| Feeding | 16% |
| Soothing-Sleep Conditioning | 20% |
| House Related Tasks/Cleaning/Prepping | 9% |
| Multiples Care | 6% |
| Preemie Care | 6% |
| Building Business | 7% |
| General Education | 9% |