Code of Ethics- Standards
Newborn Care International code of ethics helps to maintain high professional standards of personal integrity, professional standards and streamline practice for all NCI certified newborn care specialists.
International Certified Newborn Care Specialists who do not adhere to the NCI code of ethics may be suspended or have their certification revoked.
Respect clients in their unique needs.
Respect client privacy, photos or client details should only be shared with consent of the client.
Assume full responsibility for business decisions.
Conduct themselves in a professional manner in all online communication.
Follow health guidelines.
Treat others with respect.
Act in a way that promotes in the profession.
Always provide a high standard of service.
Act with integrity.
Refrain from diagnosing or treating any medical condition or situation.
Understand when referrals for services are need for tasks that are out of scope for a Newborn Care Specialist.
Assist the parents, acknowledging that a parent is free to make informed decision for oneself.
Provide accurate and truthful information.
Increase professional growth by continuing education in the field of newborn care.
When providing services consider appropriate liability insurance.
Report violations to NCI.
Notify NCI of convicted of criminal misconduct.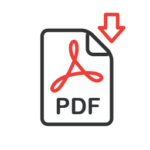 Code of Ethics
Behaving ethically is at the heart of what it means to be a professional. It is what distinguishes professionals from others in the newborn care work field. We have created clear and concise ethical standards to ensure that all of those in our professional are streamlined and those that deal with us have confidence in our actions.
Confidentiality Policy
NCI is committed to protecting confidential and/or proprietary information related to applicants; certificants; and the examination development process. NCI will not disclose any confidential applicant/certificant information unless authorized in writing by the individual or as required by law.
Anti-Discrimination Policy
NCI shall be nonsectarian and shall not discriminate on the basis of ability/disability, gender identity, sexual orientation, sex, ethnicity, race, national origin, political persuasion, marital status, geographic location, religion, socioeconomic status, age, or any other basis prohibited by the laws of the United States of America or of the State of Florida, in its administration of its applications, examinations, or certification activities.